.
AGITPROP
(...look it up)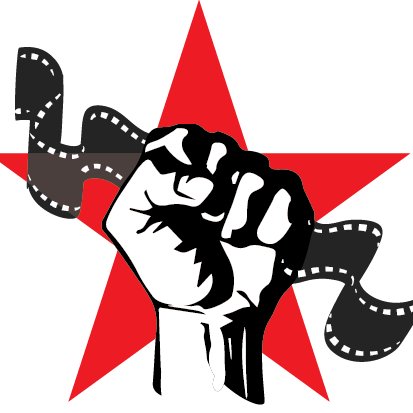 Agitprop rom Russian: агитпроп, tr. Agitpróp, portmanteau of agitatsiya, "agitation" and propaganda, "propaganda" is the promulgation of ideas among which communist propaganda used in Soviet Russia,  is spread to the general public through popular media such as literature, plays, pamphlets, films, and other art forms News Media, Social Media and Technology with an explicitly political message.
The communists, who have infiltrated virtually every aspect of our culture by now, 
want DESPERATELY to see Martial Law imposed upon the citizenry of America.
But not by President Trump, a True Patriot.
This is why the infiltrating communists in the government
want to infuriate the populace, agitating them
to the point of insurrection,
with the threatened
Impeachment of  the President.
It will give them, immediately after taking power on January 20,
the perfect excuse, rationale, and justification for imposing Martial Law.
...To bring "order"
Make no mistake, this has been a tried and true tactic of communists
throughout history, when they decide they want to take over a Nation
and crush any opposition or dissent. This is the way Darkness creeps
into the hearts of the People, and over the Heartlands of Nations.
DON'T FALL FOR THIS!
Fbi... pushing narrative that armed Trump supporters are planning to go to capital, even local ones.
It's a trap,  they want their guns now (2nd amendment) and will infiltrate it with antifa alike to create chaos and blame the President and his supporters.
DON'T FALL FOR THIS!
President Trump, do your sworn duty
to protect this Nation against all enemies,
foreign  and DOMESTIC,
and
DECLARE MARTIAL LAW NOW,
under the insurrection act of 1807,
...before the enemy pounces on us
on January 21, 2021
Martial law is the temporary imposition of direct military control of normal civil functions or suspension of civil law by a government, especially in response to a temporary emergency where civil forces are overwhelmed, or in an occupied territory.
.
WAKE UP AMERICA.
THIS WAS DELIBERATELY PLANNED
LAST YEAR:
.
"...this is a hold up "
.
The Biden gang's
QUANTUM LEAP
into Communism
*****
Mr. President,
the window of opportunity
is rapidly closing.
Your Presidential Authority has
less than nine days remaining
in which to act.
Fulfill your Oath
to Protect and Defend
our Constitution, 
which guarantees our Liberty.
Bring the traitors to the Justice they deserve.
Our nation has been infiltrated.
MARTIAL LAW was conceived
for just such a moment as this
...for the greater good. 
There are 75,000,000 + 
legitimate, valid, REAL voters
who will support you,
as opposed to the
unknown number of
PHANTOM,COUNTERFEIT BALLOTS
supposedly cast for your opposition. 
CLICK HERE:
http://tpartyus2010.ning.com/profiles/blogs/how-we-can-overthrow-th...
.
.
...and here
http://tpartyus2010.ning.com/profiles/blogs/a-quantum-leap-into-com...
SHARE THIS
.