The 300 DAY "SWARM OF SCORN"

...Begins January 6, 2010 for 300 DAYS...
...Until November 1, 2010 in Washington, D.C., and, WHEREVER ELSE THESE SCOUNDRELS CHOOSE TO HIDE!!

YOUR CONTEMPT MUST BE HIGHLY VISIBLE AND DEAFENINGLY LOUD, AND RELENTLESS!!!

IT WILL NO LONGER BE ENOUGH TO SIT AT A COMPUTER, QUIETLY TYPING OUT YOUR FRUSTRATIONS, DRAINING YOUR ENERGY AND DROWNING YOUR REAL VOICES, FEELINGS AND THOUGHTS INTO CYBERSPACE!! YOU MUST ACT, OR YOU WILL SURELY LOSE YOUR LIBERTY!!

Shameless Marxism in AMERICA must be met with 300 DAYS of Relentless SCORN!!!!

WAKE UP, AMERICA!! The MARXISTS are out of the CLOSET. They emerged when it was clear to them that they have a dead lock on Congress and the Presidency, and are approaching the achievement of "Air Supremacy" in the Supreme Court. However fleeting that power may be, they have it right now, for the moment.

We must confront them where they hide. Washington, D.C., and WHEREVER ELSE THEY MAY CURRENTLY BE HIDING!!! They will not meet with us in the very voting districts from whence they were elected, you must HOUND them wherever you find them!!

IF YOU CANNOT FIND THEM WHERE THEY WORK, IN THEIR LOCAL DISTRICT OFFICES, GATHER IN FRONT OF NEWSPAPERS, RADIO STATIONS, TELEVISION STATIONS...AND RAISE HELL!!! DEMAND THAT THEY COME TO WORK!!!

That is why they are now in such a hurry to pass bad, Marxist Style legislation. They're "RUSSIAN" us!!! You're getting "Rolled" Chicago style!!! That is why they are trying to tear down the very foundations of this Nation:

● The Constitution.

● The Economy.

● Capitalism.

● Christianity.

● Free Trade.

● The Military.

● Energy Independence.

● Traditional Family Values and Morality.

THEY HAVE NO SHAME!!!....But they do have FEAR. That is why they will not face you in their local districts and precincts!! They think they can hide in D.C....and They must be confronted!!! They must be confronted, RELENTLESSLY, in D.C., in their home districts, wherever they currently choose to be. You must allow them NO PLACE TO HIDE!!

If they will not come to you, you must go to them. There are MILLIONS MORE of you than there are of them. They are there, IN POWER, only because they TRICKED you. Now you must TRIP them. In the place where they hide. Washington, or their district offices. They must be confronted with your RELENTLESS SCORN, where they hide.

They must see your faces, everyday, going and coming, arriving and leaving. On the streets, in the restaurants, the bars, the theaters, the playgrounds, the schools, the churches EVERYWHERE THEY LOOK!! You must stalk them, RELENTLESSLY.

There are 330,000,000 of us. There are 535 of them. They are outnumbered!!!

There are enough of us, taking turns, to virtually SWARM them with SCORN every day until election day, November 2, 2010.

It is not unrealistic to envision at least a Million citizens, on any given day for the next few months, congregating on the streets of D.C., exercising their First Amendment Right of Assembly on the Capitol steps in Washington and in the streets. If "Hippies" did it at Woodstock, Conservative Americans can do it in D.C.!!

The Marxists in the U.S. Congress must be RELENTLESSLY SCORNED for the SHAME they have brought on themselves and this nation!!

THIS...( "." )... is a period. If a Million of these can fit onto these pages, then a million of you can fit into the streets of D.C. everyday. If this page were to be covered in periods, you wouldn't be able to count them all. You would only see black. If the streets of D.C. were covered in Conservative Patriots for 300 straight days you would only see red on the political landscape, across these fruited plains, coast to coast!




You already have the majority!! Don't let a handful of thieving, elitist marxists steal your Liberty, as you respectfully obey their unconstitutional laws. While those very Laws may surely lead your Freedoms to the slaughterhouse of Liberty known as the current U.S. Congress, give the marxists a hefty dose of the First Amendment!!


COME ON, PEOPLE, LET'S PAINT THAT TOWN RED!!!

FLUSH THEM OUT OF HIDING, WHEREVER THEY ARE!!!

LETS SHOW THEM WHAT "CHANGE" REALLY MEANS!!!!

LET'S TEACH THEM SOME GOOD, OLD-FASHIONED SHAME!!

START HEADING FOR D.C. AT THE BEGINNING OF JANUARY!!

STATES BORDERING D.C. FIRST....THE REST WILL FOLLOW IN MONTHLY WAVES FROM THE OUTLYING STATES UNTIL NOVEMBER 2, 2010!!!

God Bless America


Your Uncle Sam
" when they come for your guns,
give them the amunition first".

"A Constitution of Government once changed from Freedom, can never be restored. Liberty, once lost, is lost forever."

- John Adams, July 17, 1775


SPREAD THIS MESSAGE FAR AND WIDE!!!

SHARE, SHARE, SHARE!!!

THIS IS THE "PREFERRED STOCK" FOR MARXIST POLITICIANS:

THE "SWARM" 9/12/09:



SCORN IN ACTION:


CULTURE OF BLAME:


ARTICLES OF FREEDOM-CONTINENTAL CONGRESS '09


PRO LIFE MOVEMENT SWARMING AND SCORNING!!!


YOU MUST WATCH THIS!!!


.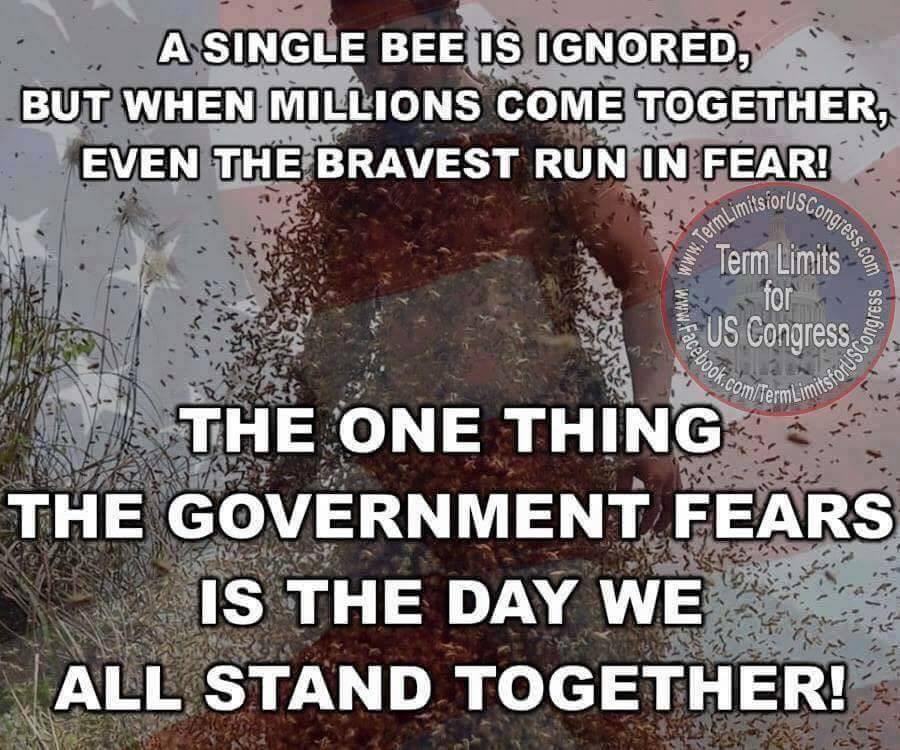 .