.
.
TO: America  
FROM: a Naturalized Citizen
~~~~~~~~~~~~~~~~~~~
...as a legal, naturalized citizen: 

If a pregnant mother-to-be breaks into your home and has a baby, is that baby entitled to live in your home for the remainder of it's life???
When foreigners enter our country legally they are guests who have a legal pathway to citizenship. When they "break-in" they are violating the law and are entitled to nothing. Crossing the border to have a child is manipulating the system and should not be permitted. Granting citizenship to the baby condones an illegal act.
A wise talk radio host in Tennessee has come up with the answer. I call it the "Solomon" approach:
Tell illegal parents, they are going to be sent home but their children, being citizens as it stands right now, can stay. The parents will either demonstrate themselves to be worthy parents and take the child or children with them, or, being unworthy, will leave them here in the states where they will be adopted, assimilated and transformed into real American citizens as they grow up.
Better we keep families together and deport all of them. If thechildren are still considered U.S. citizens, they can come back when they are adults, but only after swearing loyalty to the United States.
.
Matilda the HUN says:
"....Put a PlannedParenthood clinic every 2 miles
along the border-that'll wipe out the anchor baby
population within 9 months."
.
-HW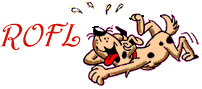 .
CLICK HERE: