.
ATTN: President Trump
While negotiating with any
communists, remember this:
Hitler, Stalin and Mao were all
SOCIALIST / COMMUNISTS
...and most "Leaders" in G 7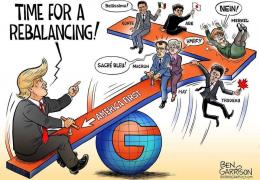 ________________________
How Communist inspired
AGITPROP
has poisoned our Culture

RED and BLACK
are the Communist Colors

~~~~~
GUNS AND MONEY...are evil
SURRENDER THEM NOW!!
"For the love of money is a root of all kinds of evils. It is through this craving
that some have wandered away from the faith and pierced themselves."
- 1 Timothy 6 : 10
" Truisms " that LIE:
Which of the following is, in fact, TRUE?
1. "Money is the root of all evil" - No, this is a bastardization of the Word. Timothy said "..the LOVE of money is evil. Money, like Guns, don't have a brain...they can be used for good or evil, depending on who owns them.
Communists spread this lie because they want you to hate Capitalism. Is your hard-earned money evil?
2. "Guns are deadly" - Another LIE: "...guns don't kill people, PEOPLE use guns to kill other people...it's called "Murder". When's the last time you saw a gun on trial? Tyrants fear, and hate the Second Amendment, as they should. If a Tyrant demands your guns, give them all your ammo, first. What's YOUR Liberty worth?
3. " YOU'RE A RACIST!!! " - If you are against illegal immigration, you're branded a "Racist". Don't fall for it. LITERALLY. Borders define a Nation, and it's sovereignty. Keep your Nation, intact.
4. "Bridges, not Borders" - ...a mindless phrase designed to SHAME YOU into SILENCE.. I'd trade a BRIDGE, for a long TALL WALL, any day.
5. "Abortion is a matter of personal Choice" - 40,000,000 people ( Girls and Boys ) have been slaughtered because 40,000,000 women believe this. If that's not CHILD ABUSE then,  there is no such thing as child abuse. The American Communists keep screeching about protecting "the children" to justify State power over Parental Rights.
No baby "chooses" to die.
6. "Men are Animals" - The 40,000,000 women (above) believe that, also. Just another attempt to "sissyfy" men. Would an army of women overwhelm an army of men? Is there a "sissy" brigade in the military? Did your Mother marry a Charlene, not Charles? ( Can your Mom and Charlene conceive?) ...and a lot of those women wish they were men.
7. "All mankind came from Apes" - Darwin said that. HE should LOSE HIS JOB...( you know, like Roseanne did.) Liberal School Boards force this THEORY on our children, teaching it as fact, routinely. 
8. "Global Warming is an Inconvenient Truth" - Al Gore is still harping on this. He's still a Communist, too, but with ten houses and a private jet, he's really an "Earth-Hating Capitalist" ..that's what they call us for being for drilling for oil, building, manufacturing, and other constructive progress..
8 1/2.  " M S 13 Gang members are Human Beings"  NO, animal don't kill for sport....If Trump says they're animals, they're ANIMALS. He's the President...more accurate than Darwin, who called us all APES!
9.  "Islam is a Religion Of Peace"  911, Fort Hood, etc, O.K.!!, so now we can Rest In Peace? (...as in R.I.P.)
10. "The Pen is Mightier than the Sword" - I hope I've influenced y'all with these written words, NOT A SWORD.
BOTTOM LINE
It's YOUR culture,
and YOUR values under attack.
Do you value them?
...or have you already surrendered?
There are many, many more examples of the "twisting" of our language
designed to weaken us and to drive a Communist agenda "forward".
Don't FALL for it ...LITERALLY.
Remember, if y'all fall
AMERICA FALLS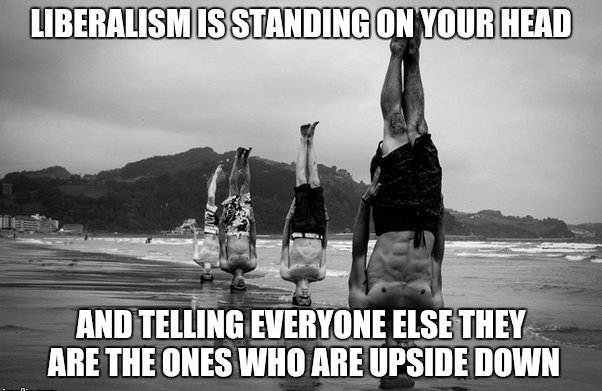 What can you, the Reader, add to the above list?
Comment below,
then, for a more detailed
Treatise of the above article
CLICK HERE:
http://tpartyus2010.ning.com/profiles/blogs/the-first-3-phases-of-t...
AND REMEMBER...
...and, SHARE THIS
with all of your really
Conservative Friends