..
Republican House Speaker John Boehner will step down from his post as the country's number-three elected official and leave Congress effective October 30, an aide told Yahoo News on Friday. The bombshell announcement came a day after Boehner fulfilled his two-decade dream to one day host the Pope at the Capitol.
The Ohio Republican's decision was sure to touch off a divisive leadership fight among House Republicans even as lawmakers hunt for a way to avoid a looming government shutdown. There was no obvious successor.
"He is proud of what this majority has accomplished, and his Speakership, but for the good of the Republican Conference and the institution, he will resign the Speakership and his seat in Congress, effective October 30," the aide said on condition of anonymity.
"The Speaker believes putting members through prolonged leadership turmoil would do irreparable damage to the institution," the aide said.
Boehner's decision emerged after he hosted Pope Francis. The speaker, a lifelong Catholic, was visibly emotional throughout the visit, including the pontiff's address to a joint meeting of the Senate and House of Representatives, a first.
"Speaker Boehner believes that the first job of any Speaker is to protect this institution and, as we saw yesterday with the Holy Father, it is the one thing that unites and inspires us all," the aide said.
"The Speaker's plan was to serve only through the end of last year," the aide said. But former Republican House Majority Leader Eric Cantor's shock re-election loss "changed that calculation."
Almost from the start of his speakership in early 2011, Boehner faced an insurgency from Tea Party Republicans unafraid to shut the government down.
That prospect loomed large over his announcement because a phalanx of conservatives have demanded that 2016 spending legislation strip Planned Parenthood of funding. That would trigger a showdown with Democrats and the White House that could lock up the process.
~~~~~~~~~~~~~
BOEHNER AT 3:00 A.M....everyday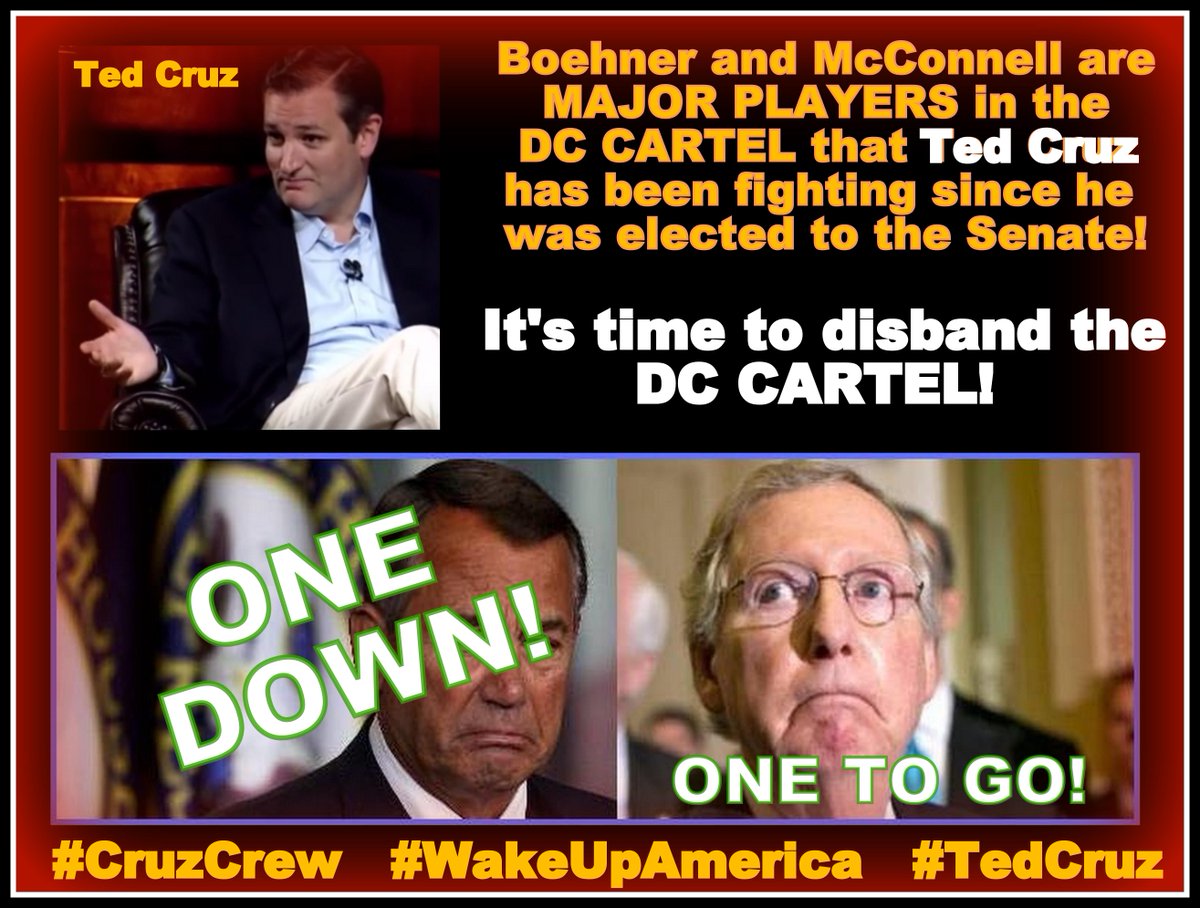 ~~~~~~~~~~
CLICK HERE:
http://tpartyus2010.ning.com/forum/topics/i-will-keep-the-lights-bu...
.
.