..
.
.
THESE MEN
BROUGHT US TO WAR:
           WOODROW WILSON
           LEAGUE OF NATIONS
              "PROGRESSIVE"
                         WW I
.
FDR
SOCIALIST
COMMUNIST
WW II
HARRY TRUMAN   
" LIBERAL "       
CALLED WAR A         
"POLICE ACTION"    
KOREAN WAR        
.
JFK & LBJ
USED VIETNAM WAR
LOSING STRATEGY
TO DESTROY AMERICAN
MORALE
VIETNAM WAR
BILL AND HILLARY CLINTON
IN MOSCOW IN THE 80'S - 
RUINED THE MORAL AUTHORITY
OF THE U.S. PRESIDENCY - 
DID NOT "INHALE"
BARACK OBAMA - RAN UP
MORE FEDERAL DEBT IN 8
YEARS THAN ALL PREVIOUS
PRESIDENTS COMBINED - 
TRIED TO BANKRUPT THE U.S.
AMERICA HATING MUSLIM
" INHALED " REGULARLY 
..
...
ALL OF THEM
...DEMOCRATS
THESE MEN
STALIN  &  HITLER
WERE SOCIALISTS
....
THESE DEMOCRATS
(RUNNING FOR PRESIDENT)
ARE ALL SOCIALISTS
~~~~
...this Man
a Republican,
ENDED SLAVERY
( Black Lives REALLY Mattered )
...
THE SUPREME COURT:
" ObamaCare is Constitutional "
- and -
" You can't ask if
someone is a Citizen
on your CENSUS "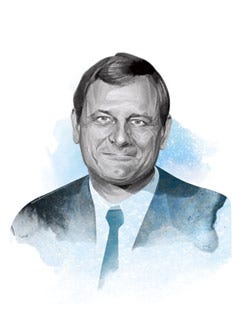 CHIEF JUSTICE
John Roberts
...is either a Communist,
Bribed,
or Blackmailed
THE 1973
SUPREME COURT
7 Democrats
GAVE US ROE v WADE
Justified Murder
The Year 20 20 WILL HAVE
CONSEQUENCES
further than the eye
can see
JIMMY CARTER
TAUGHT AMERICA
HOW TO
"SURRENDER"
SPREAD ECONOMIC
"MALAISE" LIKE
MAYONNAISE THROUGHOUT
THE FRUITED PLAINS
OF AMERICA.
AYATOLA KOMENIE,
TOLERATED TORTURE
OF THE HOSTAGES
WHILE APPEASING THE MULLAS,
COLLUDED WITH
FIDEL CASTRO TO
IN-MIGRATE THOUSANDS
OF REPROBATES
TO MIAMI IN THE
MARIEL BOAT LIFT.
COMPREHENSIVE IMMIGRATION REFORM???
...AND FROM CUBA, WITH LOVE
January 1,1959, at the stroke of midnight, Castro brought his "change" to Cuba with a loud bang. My grandfather was a police officer in Havana and for that he was considered an enemy of the state. Within hours he was snatched from his wife and 3 children. He was unfairly sentenced to death by firing squad. My great aunt and my great grandmother pleaded for his life. So those revolutionary guerrillas sentenced him to 30 years in prison of which he served 21 and a half years. He was freed in 1979 due to a treaty that was signed between Cuba and the United states to free the oldest political prisoners. My grandpa was in that category. We were living in Miami at the time. We listened to the radio as they were announcing the political prisoner's names and we heard my grandpa's name, Jose Antonio Gonzalez! We drove from South Miami to the Opa-Locka airport. We were excited and yet nervous. I met my grandfather when I was 7 years old. My mother had her father until she was nine years old so at least she had some recollection of him. My uncle too. To my aunt however he was really non-existent she did know him at all until she was 24 years old and ready to be married. I always heard my family's stories with great fascination.
One story my mother tells is when she was a little girl in school…She was 9-10 years old at the beginning of the revolution. One day the teacher told the children in her classroom to close their eyes. The children did so as they were told. Then, the teacher said, "now pray to God for a piece of candy." The teacher then commanded the children to open their eyes and they found no candy on their desks. So then the teacher again instructed the children to close their eyes and 'pray to Fidel for a piece of candy.' Then the teacher commanded the children to open their eyes and each child found a piece of candy on their desk. "See," she said "God doesn't exist. Fidel will give you what you want."
So much was told to me. You can see a pain that still runs deep. These stories were passed on to me so that I and others may not fall into the same trap. It is what made me go out into the streets hand in hand with my grandmother and my great-aunt to protest the return of Elian Gonzalez to Cuba. It is what made me realize what a mistake I made in having believed in the Liberal promise and vote for Bill Clinton only to have him turn his back on the Cuban exiles like his fellow Democrat John F. Kennedy did so many years ago. This is why I do not believe the promises that are made by Barrack Hussein Obama. It is not about the color of skin black, brown, yellow, white; or political party Republican or Democrat. It is about defending our country's very principle of freedom for all and family values. The core values that make our nation great. To me it is the reason why my family escaped Cuba….Freedom! My brother, Staff Sergeant James xxxxxxx, is defending our freedom right now in Afghanistan.
The fact that we have communists advising the President of this country and the fact that the President himself is a marxist defiles what my brother and so many others are fighting for and have fought for. Don't let them fight and die in vain! Wake up America!! Do not let our children be indoctrinated the way they tried with my mother years ago. Don't let our businesses that we sweat and work hard for be taken over like my grandmother's business was years ago. This is why my family shares these stories. They are lessons that are very deeply engraved in my soul forever
. -Maria - 2009
~~~~~
THE DEMOCRATS' "FULL DECK"
ALL MARXISTS,
ALL JOKERS
.
.
CLICK HERE
http://tpartyus2010.ning.com/forum/topics/it-will-never-happen-here-or
*****
" Hello there! Hoping you have enjoyed
   REAL CONSERVATIVES as much
   as I have enjoyed bringing it to you! "
   - Ray A @ REAL CONSERVATIVES
SUPPORT
REAL CONSERVATIVES 
Order our book!
$ 9.95
INSTANT DOWNLOAD
TO ORDER
CLICK HERE:
http://www.lulu.com/shop/raymond-athens
/right-side-up/ebook/product-17358205.html
~~~~~~~~
*****
CLICK HERE:
http://tpartyus2010.ning.com/profiles/blogs/20-20-vision
SPREAD THE TRUTH
SHARE THIS