IS THIS LADY CRAZY?...OR RIGHT?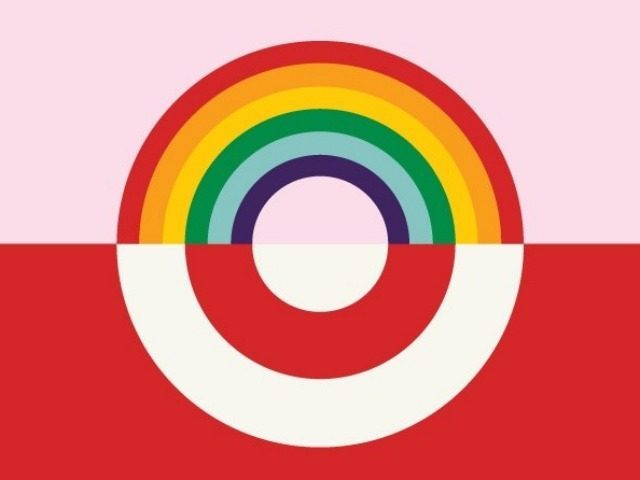 Should
TARget
change its name to
FORGET?
(  As in "FORGET YOU" )
.
WAS THAT LADY CRAZY?...OR RIGHT?
Retail giant Target has announced the hire of ex-Nordstrom executive Mark Tritton, amid the self-inflicted pain caused by a consumer rejection of its transgender-friendly bathrooms and changing rooms.
Tritton, the former president of Nordstrom Product Group, is joining Target as the chain's new chief merchandising officer. He will oversee buying, merchandise sourcing, and product design and development and will spearhead the next phase of Target's visual merchandising campaigns.
The change in the executive offices follows a massive boycott effort that spurred over 1.2 million customers to sign a petition criticizing the company's decision to open its changing rooms and bathrooms to people of both sexes.
The chains denial of sexual privacy for its consumers seems to hurting its bottom line. With a stock-market value of $50.39 billion in February, Target's market cap has been dropping steadily since it has announced its bathroom policy April 19. By the second week of May, the chain's value had flattened to about $43.9 billion, down $6 billion from April 19.
Even as other retailers saw a drop in President Barack Obama's floundering economy, Target's 12 percent loss is greater than many other firms. Costco declined only 6 percent and Walmart fell just 6.9 percent during the same period.
Certainly some part of that loss is due to Obama's weak economy–but no company is helped by so many management decisions that anger so many customers.
After a month of silence on the matter, Target's CEO Brian Cornell finally came out to address the matter, but instead of staunching the flow of blood and backing off the policy he doubled down. It didn't do Target much good as the same day Cornell addressed the issue Target's stock fell by another 5.43 percent during the day, falling more than rivals J.C. Penny–down 2.47 percent–and Walmart–down 2.75 percent.
.
...is God a bigot?
COMMENT BELOW
AND THEN,
CLICK HERE:
http://tpartyus2010.ning.com/profiles/blogs/a-hill-to-die-on
.
.