You would have thought he had just cut off Hitllary's head for the howling from EVERY conceivable political voice! The media has YET to drop the subject.
But now since the muslims have bombed yet another couple hundred innocent people in Belgium, those same voices aren't yelling quite as much, not yelling quite so loud, not yelling for Mr. Trump to get out of the campaign.
`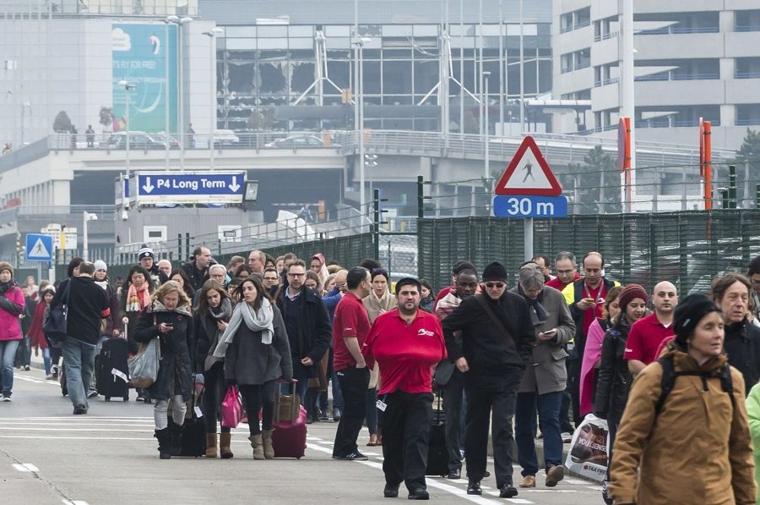 `
`
`
`
`
`
`
`
`
`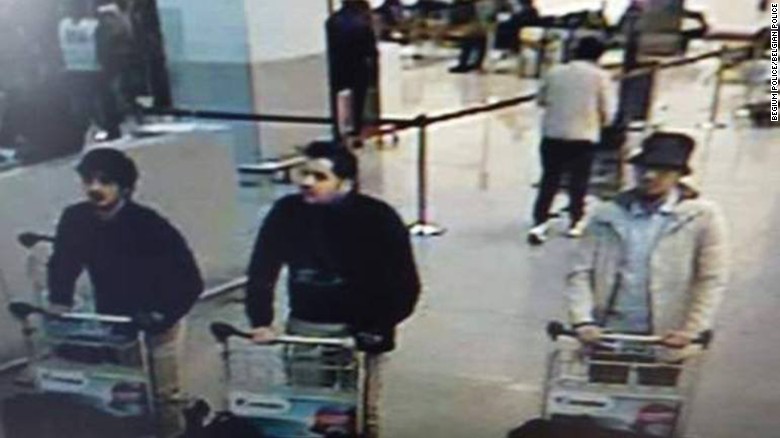 `
`
And now:
`
`
Poland Reneges on Pledge to Take 7,000 Migrants Following Brussels Attack

`by Donna Rachel Edmunds
24 Mar 2016 Bretbart
`
Poland has dropped its pledge to the European Union (EU) to take in 7,000 migrants, saying it cannot allow what happened in Brussels on Tuesday to be repeated in Poland. The Prime Minister has also called for talks at the EU level on countering the "plague" of radicalisation.

Speaking at the Belgian Embassy in Warsaw, where she laid flowers for the victims of Tuesday's bomb attacks at an airport and metro station in Brussels, Prime Minister Beata Szydlo said: "We must put an end to terrorism in Europe. We must not be afraid.
`
`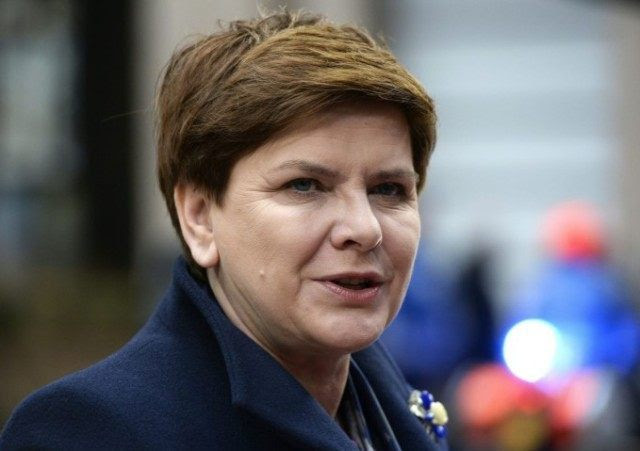 http://media.breitbart.com/media/2016/03/GettyImages-514136528-e1458837827254-640x451.jpg" border="0" />

"After what happened in Brussels yesterday, it's not possible right now to say that we're OK with accepting any number of migrants at all," she told told Superstacja TV on Wednesday. "I will be very clear: at the moment, I don't see a possibility for migrants to come to Poland."

Her spokesman Rafal Bochenek, later told journalists that the government "can't allow for events in western Europe to happen in Poland," Bloomberg has reported.

Her words are a blow to the European Commission, which had struck a deal with the previous Polish government, along with other European member states, to take in thousands of the migrants flooding north from Greece and Italy.

The Commission's whole approach to the migrant crisis depends on solidarity between the member states, leading to a willingness to take in their 'share' of the newcomers, but Eastern European states in particular have so far proved more difficult to convince of the plan.

Poland's resolve to stand firm against unregulated migration therefore sets it apart from other European nations so far – the majority of European leaders have reacted to the attack by declaring their solidarity with Belgium, and their determination to stand up for liberal values.

In a joint statement issued by the EU Heads of State or Government and the leaders of the EU, the leaders condemned the bombings as "an attack on our open democratic society."

They continued: "This latest attack only strengthens our resolve to defend European values and tolerance from the attacks of the intolerant. We will be united and firm in the fight against hatred, violent extremism and terrorism."

In a similar statement delivered at a hate crime conference in Glasgow, Scotland's first minister Nicola Sturgeon said: "We are gathering to talk about tolerance, diversity and tackling hate crime as quite horrific news is emerging of what appears to be a devastating terrorist attack in Brussels.

"My thoughts are with everybody caught up in these events and indeed with the people of Belgium.

"It is a stark reminder of the importance of work we are doing to tackle hate crime and to strengthen diversity and community cohesion."

And Greece's Prime Minister tweeted: "Greece stands in solidarity with the citizens of Belgium and EU. We can't allow fear, religious hatred and racism to prevail in Europe."

But other leaders from beyond the EU have been less shy about suggesting firmer measures.

An Israeli Knesset Member advised that Belgium and Europe should "Stop Muslim immigration" immediately, while Australia's Prime Minister Malcolm Turnbull showed support for Poland's position, criticising Europe's "porous borders".

"For all intents and purposes there are no internal borders in Europe and their external borders are difficult to manage," Mr Turnbull told the Lowy Institute in Sydney.

Meanwhile Republican presidential frontrunner Donald Trump has reiterated his calls for the same. "That's how you prevent it, not allowing the people in," he told Breitbart. "There has to be a moratorium. We have to find out what's going on."

`
`
What WAS IT in those emails Hitllary sent and were hacked by ISIS and anybody else that had rudimentary computer skills, that made the muslims so angry?
`
`