The Maricopa County, AZ Sheriff's Office has issued a press release which states that the explosive was diffused by a bomb team: SuspiciousPkg
Arpaio received death threats from a man apprehended and convicted in Tennessee early last year.  In September 2011, his office commissioned the Cold Case Posse to investigate allegations of forgery and fraud in the creation of the long-form birth certificate image posted on the White House website in April two years ago.  The posse's conclusions that the image is a "computer-generated forgery" have recently been presented to federal-level officials who have pledged support to advance the probe to the level of public awareness.
The Selective Service registration card bearing Obama's name issued to requesters through the Freedom of Information Act was also found to be a forgery.
Two private investigators drew information from various databases which indicated fraud in regard to Obama's Social Security number.
Further movement in the case is expected within the next two months.
Since 2007, the mainstream media has refused to report on the question of whether or not Barack Hussein Obama is constitutionally eligible to serve as president nor whether the images presented on the internet are fraudulent.  After then-CNN anchor Lou Dobbs asked why Obama would not release his birth certificate in late 2009, shots were fired into his home.  TIME Magazine later characterized Dobbs' questions as having "used his megaphone to become a mouthpiece for the cult of 'birthers' who insist that Obama is not a U.S. citizen, even in light of evidence presented by the government of Obama's home state — and by the president of Dobbs' network."
TIME suggested that Dobbs would join Fox News, where "divisive politics" might be more likely to be aired.
A group called "Respect Arizona" has embarked upon an effort to recall Arpaio, although Attorney Larry Klayman, who is representing a group opposing the recall, has stated that the challenge to Arpaio's candidacy is not timely since six months has not passed since the election. Klayman has represented a plaintiff in Florida in a lawsuit challenging Obama's eligibility and has been termed a "birther" by many in the Arizona press.
Klayman has filed a lawsuit against two news outlets for defamation.  He has a pending appeal on Obama's legitimacy at the Alabama Supreme Court.
Another threat against Arpaio was found on a Facebook page in February.
Arpaio describes today's discovery as "one of many threats."
__________________________________________________
Fellow Patriot, as one of my closest friends and most loyal supporters, I wanted you to hear the news immediately.

Last night, police in Arizona intercepted an explosive device that was mailed to my office and addressed to me.

My family and staff are all safe and you can bet that we are taking all necessary steps to find out who sent this dangerous and possibly deadly device.

As you know, working in the line of duty comes with peril but last night's news takes this to an entirely new level.

It is an honor and a privilege to serve as America's Sheriff in Arizona. I am known as the Nation's "Toughest Sheriff" for good reason. I will never back down – not even one inch -- when it comes to doing the job I was elected to do. I will continue enforcing all the laws on the books no matter what the consequences.

As this story develops, I will keep you posted. Thank you for your continued support and prayers.

Very Sincerely yours,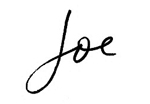 Sheriff Joe Arpaio
Maricopa County, Arizona