.
This content has been up-dated from a posting which first appeared in April, 2016.
As a Patriot, you should pay very close attention.
Your leaders are selling out your country.
Sadly, even  some of them are traitors.
And you must take heed.
NOW
~~~~~~~~~~
MACHINATIONS OF THE MULLAHS:
" The problem before us: "

" How do we deliver our newly-aquired atomic bombs
to the western infidels quickly and cheaply? "
.
MUSLIM BRAIN TRUST
.
.
EUREKA!
" We will deliver Death to America with
118 Air-Busses that we will purchase
with the $ 150,000,000,000.00 
given to us by our savior, our Imam,
Barack Hussein Obama! "
THE FIRST IRANIAN AIR-FORCE SINGLE MISSION AIR WING: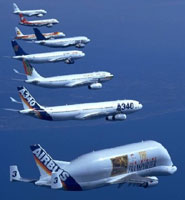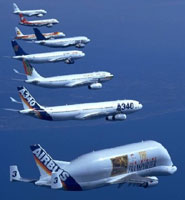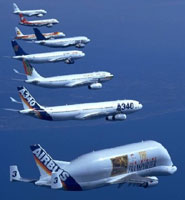 allauah akbarrrr!!!!
~~~~~~~~~~~
UPDATE!
UPDATE!!
UPDATE!!!
( As of 06/17/2016 )
COMPLETE ARTICLE
CLICK HERE:
http://www.foxnews.com/politics/2016/06/17/weaponizing-regime-lawma...
~~~~~
'Weaponizing' regime? Lawmakers raise red flags on Boeing-Iran jet deal

Adam Shaw

from:

http://www.foxnews.com/politics/2016/06/17/weaponizing-regime-lawma...


By Adam Shaw Published June 17, 2016 FoxNews.com....!!!!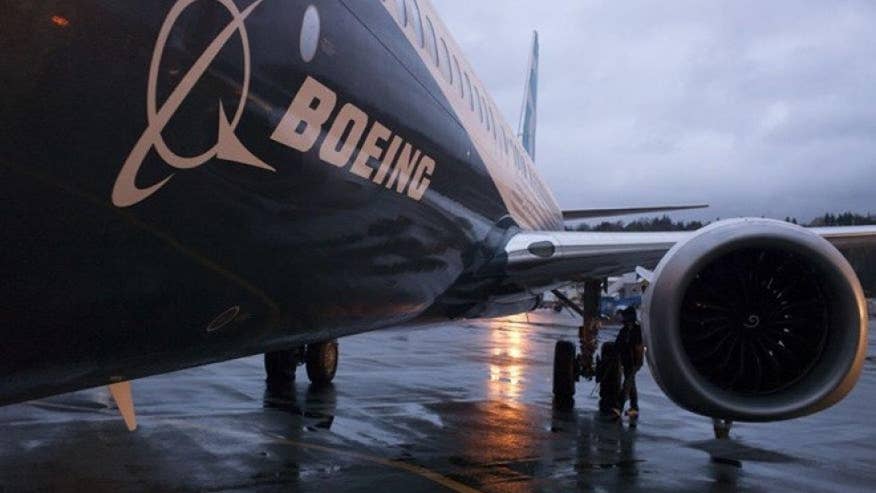 December 8, 2015: A Boeing 737 MAX sits outside the hangar during a media tour of the Boeing 737 MAX at the Boeing plant in Renton, Washington. (Reuters)

Top House Republicans are raising red flags about Boeing's potential sale of roughly 100 commercial jets to Iran, warning it could end up benefiting Iran's military, as well as terror groups such as Hamas and Hezbollah.

While the talks have not drawn objections from the Obama administration, Reps. Peter Roskam, R-Ill., and Jeb Hensarling, R-Texas, fired off a letter Thursday raising concerns about Tehran's history of using commercial planes to support "hostile actors."

"We strongly oppose the potential sale of military-fungible products to terrorism's central supplier. American companies should not be complicit in weaponizing the Iranian Regime," the lawmakers wrote in the letter to Boeing CEO Dennis Muilenburg.

Whether Iran could or would use the aircraft for such purposes is unclear but the letter, obtained by FoxNews.com, seeks more information about the national security implications of the pending deal -- as well as the status of negotiations.

The Wall Street Journal reported Wednesday a tentative agreement had been reached between the American aviation giant and Iran for about 100 jets. Iranian Transport Minister Abbas Akhoundi also said an agreement was close and would be announced "in the coming days." One source told The Washington Post the deal could be worth more than $17 billion.

If agreed, the deal would be one of the most significant since the easing of trade sanctions on the country in January as part of the Iran nuclear deal signed last year.

But Roskam and Hensarling reminded Boeing in their letter that the State Department recently branded the country "the foremost state sponsor of terrorism." They note Iran's commercial aircraft are commonly used for military purposes and to back terrorist groups.

"The Islamic Revolutionary Guard Corps (IRGC) systematically uses commercial aircraft to transport troops, weapons, military-related parts, rockets, and missiles to hostile actors around the world, including, but not limited to, Hezbollah, Hamas, Islamic Jihad, the Houthi Rebels in Yemen, and the Bashar Al-Assad Regime in Syria.

"These terrorist groups and rogue regimes have American blood on their hands. Your potential customers do as well," the lawmakers wrote.

The letter noted Iran Air was designated by the Treasury Department as an entity providing support to the IRGC. Hensarling and Roskam say while it was de-listed, possibly as a diplomatic concession, "there is no reason to believe the company has ceased its malicious activity."

The lawmakers are seeking information to help determine whether commercial airlines in Iran previously have used Boeing planes to assist foreign terror organizations and what the company will do if it determines the airplanes have been used for something other than civil aviation.

The controversy over the potential deal highlights the many pitfalls and ethical gray areas companies are likely to face when trying to do business with Iran in the wake of last year's deal that brought the rogue state in from the cold.

Despite lawmakers' objections, the Obama administration is not protesting a deal at this stage. On Tuesday, State Department spokesman John Kirby walked a fine line on a possible agreement.

"Without commenting on specific announcements by private companies, I would remind you that under the [Iran deal] we issued a statement of licensing policy that allowed for case-by-case licensing of individuals and entities seeking to export, re-export, sell, lease, or transfer to Iran commercial passenger aircraft and associated parts and services exclusively for commercial passenger aviation," Kirby said.

While Kirby would not comment on Boeing in particular, he said "we're not going to stand in the way of permissible business under the [Iran deal] and we are going to do what we can to meet our commitments as long as Iran continues to meet their nuclear-related commitments."

A spokesman for Boeing declined to comment on the letter, and told FoxNews.com that any agreement would be conditional on approval from the U.S. government.

"We have been engaged in discussions with Iranian airlines approved by the USG about potential purchases of Boeing commercial passenger airplanes and services," the spokesman said.

"We do not discuss details of ongoing conversations we are having with customers, and our standard practice is to let customers announce any agreements that are reached. Any agreements reached will be contingent on U.S. government approval," he said.

Hensarling is chairman of the House Financial Services Committee. Roskam leads the Ways and Means Subcommittee on Oversight.

Adam Shaw is a Politics Reporter for FoxNews.com. He can be reached here or on Twitter: @AdamShawNY.


~~~~~
TO YOU,
A MEMBER OF
REAL CONSERVATIVES
Have you noticed the date when
this posting first appeared?
Do you value the content
that you, as a Member,
receive here regularly?
Have you made your
on-line purchase
of our e-Book
in support
of us?
.
S U P P O R T
REAL CONSERVATIVES 
Order our book!
$ 9.95
INSTANT DOWNLOAD
TO ORDER
CLICK HERE:
http://www.lulu.com/shop/raymond-athens/
right-side-up/ebook/product-17358205.html
.
.
.
TRUMP: TERRORISM POLICY SPEECH 6/13/2016
.
.