.
.
WE HAVE ENOUGH GUN CONTROL.
WHAT WE NEED IS IDIOT CONTROL.
FLASH! IDIOT SHOOTS LION. ITS THE IDIOT'S FAULT....IDIOT SHOOTS UP SCHOOL. ITS THE GUN'S FAULT.

IF MY BODY IS EVER FOUND ON A "JOGGING" TRAIL, JUST KNOW THAT I WAS MURDERED SOMEWHERE
ELSE AND DUMPED THERE.
IF GUNS KILL PEOPLE, THEN PENCILS MISSPELL WORDS, CARS MAKE PEOPLE DRIVE DRUNK, AND SPOONS MAKE PEOPLE FAT.
WHY DO I HAVE TO PRESS "1" FOR ENGLISH....DID AMERICA MOVE?

LET'S STOP SENDING MONEY TO OTHER COUNTRIES AND LET THEM HATE US FOR FREE.
MAYBE WE SHOULD STOP IMPORTING MISERY AND START EXPORTING LIBERTY
THE POLITICALLY CORRECT WAY OF SAYING "ILLEGAL ALIEN" :  TRESPASSER
WE OWE ILLEGALS NOTHING -- WE OWE OUR VETERANS EVERYTHING.

I LOOK AT PEOPLE AND SOMETIMES THINK "REALLY?" -- THAT'S THE SPERM THAT WON?"


MY DECISION-MAKING SKILLS CLOSELY RESEMBLE THOSE OF A SQUIRREL WHEN CROSSING THE ROAD.

SOME THINGS ARE JUST BETTER LEFT UNSAID -- AND I USUALLY REALIZE IT RIGHT AFTER I SAY THEM.

CAMPING: WHERE YOU SPEND A SMALL FORTUNE TO LIVE LIKE A HOMELESS PERSON.
RESPECT YOUR ELDERS. THEY GRADUATED FROM SCHOOL WITHOUT THE INTERNET.

I ALWAYS THOUGHT THAT GETTING OLD WOULD TAKE LONGER.


A WISE MAN ONCE SAID - - NOTHING.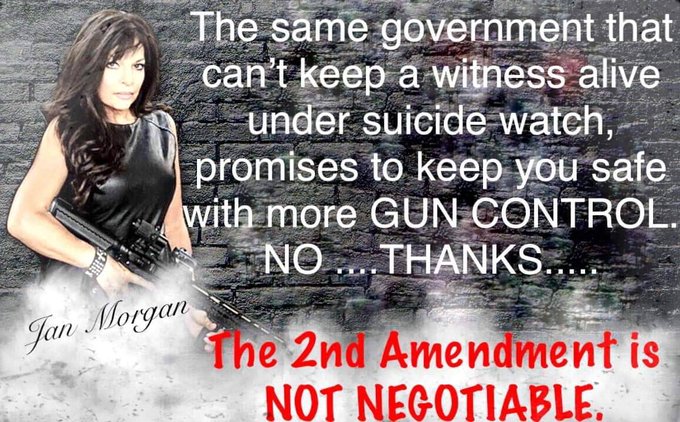 CLICK HERE:
http://tpartyus2010.ning.com/profiles/blogs/the-obvious-solution-to...
.
.
.
CLICK HERE:
http://tpartyus2010.ning.com/profiles/blogs/hunting-license-for-mas...
.
.