.
60 MILLION LEGAL ( V O T I N G ) CITIZENS
ALREADY KILLED OFF
BY "LEGAL" ABORTION
...since Roe v. WADE - 1973
...you allowed your
" MORAL MAJORITY "
to be killed off
on the
Altar of 'Choice'
.
" Vigorous Law Enforcement,
coupled with Mercy,
affirms our Humanity "
-me
;o) 
"Woah! I'm the Statue of LIBERTY...not CHARITY"
~~~~~~
A RESOLUTION
~~~~~~~~~~~~
...that each of these 50 sovereign States
shall designate
Territories of Immigrant Legalization
( T. O. I. L. s )
AN OFFICIAL TERRITORY...
for purposes of
REGISTERING, ASSIMILATING,
and potentially
SELECTIVELY LEGALIZING
some of
the estimated
ELEVEN MILLION
CURRENTLY ILLEGAL ALIENS
who are residing and working illegally in the
United States of America
( designate a  well-defined territory within each state ):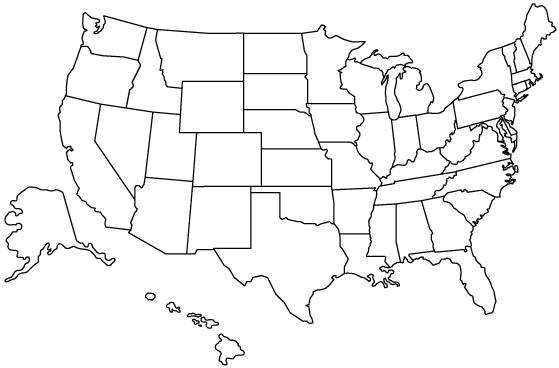 .
These 50 officially designated territories, being duly established by each of the 50 sovereign States, shall be constituted legally for a period of ten ( 10 ) years, from the enabling date established by the United States Congress and ratified by signature of the President.
Their purpose thereby will be to accomplish certain objectives as set forth below:
1.  To facilitate neutral zones to which currently illegally alien residents
may migrate to register their presence within the borders of the Greater
United States, and their reasons and intentions for wanting to remain in
the U.S.A. on a permanent basis.
2.  To provide a "buffer zone"
that by Presidential Proclamation
at places and times deemed appropriate by the President
as necessary for the facilitation of this statute,
consisting of lands immediately adjacent to and inwards towards
the interior of the Territorial United States,
extending for up to five miles inwardly,
wherein the heretofore illegal aliens
shall be considered to be 'legally invited guests' ( L.I.G.)s of the United States,
and whom shall be deemed legally present, with full amnesty from
prosecutoral action from past illegal entries,
and such L. I. G.s shall be under the jurisdiction of this statute
for purposes of permanent relocation
to a duly established T . O. I. L. 
upon condition that;
a.)   Said 'legally invited guest' shall remain within the boundries
of the Official Territory to which he/she is registered, or obtains
permission to travel outside of such territory.
b.)    Such 'legally invited guests' shall organize townships within
the boundries of the Territory, for purposes of complying with
the regulations and directives set forth by the State in which
the Territory is established, and for policing the residents therein.
all under the jurisdiction, authority and supervision of 
the United States.
c.)    The Congress of the United States shall assist the several States
to fund the creation of such Official Territories through a system
of block grants and fund the administration of such Territories thereof.
d.)    The States shall constitute and administer Resident Review
Councils ( R. R. C. )s which shall be charged with the task of indexing and
identifying individuals who have Legally Invited status
with methods composed of, but not limited to:
i.)  DNA sampling
ii.)  FINGERPRINTING
iii.)  Anecdotal testimonials
iv.)  OFFICIAL DOCUMENTATION
      from Legal Guest's home country
v.)  PERSONAL REFERENCES
      from friends and/or relatives
Such Resident Review Councils shall have the authority
to recommend Permanent Residence Status
(Green Card Status) of such 'Legal Guests'
To the Secretary of State of the
United States of America,
or to refer such 'Legal Guest(s)' for deportation.
No Legal Guest who subsequently obtains a Green Card
shall ever become eligible for Citizenship with Voting Rights.
Children of Legal Guests who arrived in the United States of America
prior to their attainment of their age of 18 years,
under the care, custody and control of both or either parent
shall have the ability to achieve Green Card status,
and Citizenship after 12 years permanent residency.
All other minors who, having arrived illegally,

shall be considered by the Resident Review Council
to which he/she reports on a case by case basis,
or may volunteer for induction into a branch
of the U.S. military for at least four years, and discharged
with good, honorable conduct, a meaningful apprenticeship program,

or vital community services, all while attending a university
or college working towards a minimum B.S. degree,
after having graduated with a 2.5 grade average or better
from a Senior High School.
The decision of the Resident Review Council shall be final,
with no appeal, except by petition from at least two representatives
and one senator who represent the Sovereign State in which
the Territory Of Immigrant Legalization ( T. O. I. L. ) exists.
3.)    'Legal Guests' shall not own any Real Estate existing within the boundries
of the T.O.I.L. being temporary guest, rent-paying, tenants at sufferance of the
host State in which they reside. All Real Estate within such boundries
is the sole property of the Sovereign State, and shall not be sold
during the tenure of its statutory existence as a T.O.I.L.
4. Legal Guests shall enjoy the privilege of applying to their
Resident Review Council for the granting of the permission to work outside
of the T.O.I.L. Such permission is granted at the sole discretion of the
Resident Review Council (R.R.C.), from which there shall be no further appeal.
R.R.C.'s shall only be empowered to grant such work permits for employments
that exist solely within the State in which they are chartered, and must obtain
concurring permission from the R.R.C. of any such other jurisdictions
in States outside of theirs, where a Legal Guest desires to work.
R.R.C.s have the authority to issue furloughs to Legal Guests
who can demonstrate that commuting daily to such outside location
for purposes of work would constitute an unreasonable hardship on them
or a burden to their prospective employer.
5.)  ___________________________
__________________________________________
______________________________________________
___________________________________________________
______________________________________________________
( THIS SECTION (5) SHALL BE RESERVED
FOR FURTHER SUGGESTIONS
FROM THE MEMBERSHIP
OF THIS SITE. )
YOUR PARTICIPATION IS
STRONGLY RECOMMENDED
COMMENT BELOW:
~~~~~~
...and read a good book
CLICK HERE:
http://www.lulu.com/shop/raymond-athens/
right-side-up/ebook/product-17358205.html
" Vigorous Law Enforcement,
coupled with Mercy,
affirms our Humanity "
" I may believe that you'll be LOYAL
...if at first, you come through TOIL "
Your Uncle Sam
.