SCOTUS: CLASS OF '73
.
With Roe v. Wade, the Supreme Court voted overwhemingly to support legalized abortion in the United States 7 to 2. Who was in the Majority and who was in the Minority?
Majority
Harry Blackmun
Warren E. Burger
William O. Douglas
William J. Brennan
Potter Stewart
Thurgood Marshall
Lewis Powell
Minority
Byron White
William Rehnquist
In 1973,  seven men,
wearing black robes,
decided that
FORTY MILLION PEOPLE

could never exist.
...What if 100 Million Conservative Christians
decide to end this madness?
your choice:
BLACK ROBES     or   BLUE SHIRTS
~~~~~~~~~~~~~
PRO- LIFE ???
...TAKE A STAND
http://tpartyus2010.ning.com/forum/topics/save-a-life-and-maybe-a-soul
~~~~
A Legal CITIZEN
who never was...
...let them BE
~~~~
"...IF YOU WILL NOT STAND UP FOR THEIR RIGHT TO LIVE NOW
THERE WILL BE NO ONE TO STAND FOR YOURS, LATER,
...FOR YOU WILL HAVE NO OTHER RIGHTS.
ROE V. WADE WAS THE BEGINNING
OF THE EROSION OF
INDIVIDUAL HUMAN RIGHTS
...THE RIGHT TO LIVE.
WITHOUT THAT ONE RIGHT
..THERE ARE NO OTHER RIGHTS "
~~~~~~~~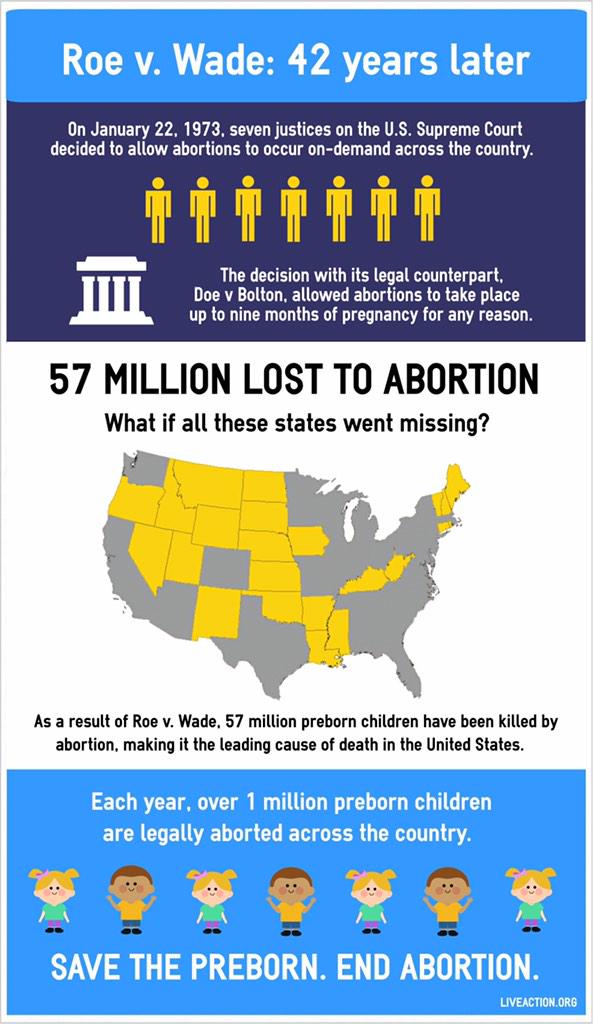 SPREAD THE WORD
SHARE THIS
EVERYWHERE!