.
.
LIFE INSURANCE
FOR THE DEAD!!
Already dead?
Don't worry!!
OBAMMACARE TREATS YOUR DEATH
LIKE ANY OTHER
PRE-EXISTING CONDITION!!!!
Have you already lost a dear departed loved one?
NO PROBLEM!
You can buy insurance on them
AND MAKE YOURSELF THE BENEFICIARY!!!
yippee!!
( We'll do anything to help you bankrupt America )
RELAX!
...we've got you covered!!
(...with dirt, at least )
Call 1-800 L U R C H
for immediate coverage
ALSO:
Ask about our other
popular programs
  

COLLISION INSURANCE FOR WRECKED AUTOMOBILES

      FIRE INSURANCE FOR BURNED-DOWN HOMES

      MAJOR MEDICAL INSURANCE FOR THE TERMINALLY ILL

      CRIME INSURANCE FOR CRIME VICTIMS

      FLOOD INSURANCE FOR RESIDENTS OF ATLANTIS

      POVERTY INSURANCE FOR LAZY FOLKS

      NUTRITION COVERAGE (FOOD STAMPS) FOR FAT ASSES

      SHELTER INSURANCE FOR THE HOMELESS

      DISABILITY INSURANCE FOR  * "WORKAPHOBES"

      OBAMAPHONES FOR THE MASSES...so you can CALL US
           *  WORKAPHOBIA: Fear of work
WE CARE ABOUT YOU
WE'RE THE GOVERNMENT...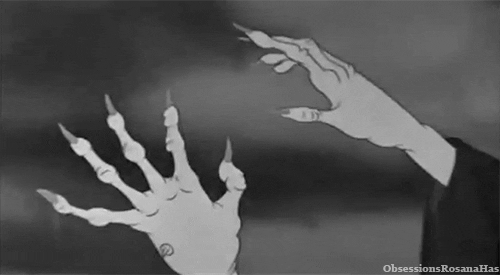 ...YOU'RE IN GOOD HANDS
~~~~~
.
REAL CONSERVATIVES
https://tpartyus2010.ning.com/profiles/blogs/my-obummercare

AN OPEN LETTER
.
January 6, 2017

President Elect Donald J. Trump
C/O Trump Tower
725 5th Avenue
New York, NY 10022

RE: REPLACEMENT OF OBAMACARE, & COVERING PRE-EXISTING CONDITIONS
Dear President-elect Trump
...aside from the fact that the Affordable Care Act a.k.a. (A C A), a.k.a. "OBAMACARE" is unconstitutional, in that it was taxation legislation that did not originate in the House of Representatives, and notwithstanding the Chief Justice's bizarre and totally irrational opinion that this is a legitimate law because it is justified under the Congress's power to tax under the Commerce Clause (an irreconcilable contradiction in logic), let us deal with the reality of it's existence for the time being, prior to your sure and certain exercise of your soon to be power of appointing Conservative, and therefore RATIONAL, future Justices, please consider the following:
_______________


Attached herein is a suggestion for a viable alternative to "Obamacare" It is based in traditional insurance concepts and instruments. This only works when the insurer has the right to select healthy risk, in order to avoid the risk of adverse selection, which occurs when only inherently ill people purchase health insurance. What is next, Life Insurance for terminally-ill patients? It is unrealistic to presume that pre-existing conditions do not adversely affect a pool of insureds, causing the insurer to assume certain loss. and ultimately, BANKRUPTCY.....Cloward and Piven, in their diabolical scheming to 'overwhelm the system', could not have conceived of a more ruinous policy. It is indeed diabolical to give government the power to force a thriving, vibrant company to adopt policies that would drive itself into certain bankruptcy. The other side of that coin is the conservative view that government does not have the right to compel otherwise healthy people to purchase anything, including health insurance.

Compelling insurers to insure the high-risk sick people only guarantees the failure, and certain bankruptcy, of the insurer. It is liberal insanity, and is ultimately destructive to all parties, a policy driven by a subversive progressive agenda masquerading as "compassion"....the left-wing's perverted version of progressive "change", which in reality, are intended only to destroy the foundations of Capitalism and  Traditional American Values..


The National Flood Insurance Program, ( N.F.I.P. ), is a prime example of government's proper role dealing with the inherent flaw in the logic of insuring the un-insurable. N.F.I.P.  was created as a government entity because no responsible privately held  insurance company could or would assume that type of risk, just as no responsible insurer  would cover a property that has already burned down, against fire. A flood, by its very nature, inundates and destroys large areas of property, all at once. No one single insurance company can responsibly assume that type of risk, hence, they exclude coverage for damages due to similar contingencies such as war, nuclear hazards, or acts of God.


Mr. Trump, though your business acumen is far more superior than typical politicians, as evidenced by your many successes, this is sent only in the spirit of contribution. It is sent, perhaps, to inject some practical common sense into this debate:
For you to accede to the liberal argument regarding "pre-existing" coverage amounts to nothing more than pandering. There are other ways of dealing with the problem of those who are uninsurable, such as through a government mechanism based along the lines of the National Flood Insurance Program.  There are some problems only government can address, with the consent of the governed, such as the National Defense. Though, (thanks to our second amendment), we can organize a militia, but not an army, some things are best left to the government.  Health care for the un-insurable is one of them.


No truly conservative leader should be advocating the forcing of insurance companies to assume risk that, surely, will bankrupt them ( and harm their stockholders, employees, and healthy policyholders ). In that scenario everyone loses. Indeed, People voted for you, as you are the embodiment of the American Dream, and you affirm the validity of Capitalism, Integrity and Family. Please, never lose sight of those core values, which are, ultimately, the reason you were elected.


And please remember the unborn in your future efforts.  Being Pro Life and standing for the fundamental Right to Exist, (LIFE), guaranteed in the preamble of our constitution, is a Conservative Virtue, not a cause for shame.


Thank you for your attention to these matters.
Sincerely,
                                                        
A CONSERVATIVE citizen

(see attachments)
ATTACHMENTS:
EXPLANATION OF BENEFITS:
This is MAJOR MEDICAL INSURANCE for CATASTROPHIC illness (High Deductible) This insurance assumes the person(s) to be insured start in good health, with no condition that existed previously....THIS IS AN AUTOMATIC COST CONTROL. Insurance secures the uncertainties of the FUTURE, not sicknesses that are already present. To pay for a medical mis-fortune that already exists is not Insurance. It is CHARITY.
The deductible is HIGH, because the probability of a newly insured person becoming ill, with a catastrophic illness, is LOW. The premiums would be affordable to all, based on that assumption. The Plan can never be cancelled or the benefits modified by the insurer, only by the insured, because it is silent on that point.
It is portable because it covers the Insured Person(s) individually, no matter their employment status. It is universal, covering "anywhere on the Planet". All payments for medical expenses are made directly to the insured, who has the sole right to assign benefits to the healthcare providers.
All newly born children of insured person(s) would be covered from the moment of conception, disregarding any Genetic or Pre-Natal considerations. Parents with pre-existing conditions, though not qualified for this Insurance, or Qualified Parents, have the absolute statutory right to purchase this Insurance for their children, born or yet to be born, with no Medical Underwriting.
ACCIDENTAL INJURIES are covered as they occur, with a lower deductible, because accidental injury is a purely fortuitous, unforseen event, and the proper way to insure the chance of a loss, as in fire insurance, auto insurance, and any other unforeseen casualty. There will be a surcharge on premiums for people in hazardous occupations or avocations such as test-pilots, football players, etc.
The Face Amount of the policy is selected by the person(s) to be insured, optionaly beginning at One Million Dollars. Premiums are calculated at base rates on $1,000,000.00 coverage. As the face amount purchased increases, the premium is factored upwards because of the increase in risk, but diminishing at higher amounts because the overall probability of having a Ten Million dollar loss is less than a Five Million, Four million, Three Million, Two million or One Million dollar loss.
The Deductible for Disease is 1% of whatever face amount the insured person(s) selects. This is a diminishing deductible which decreases 1/100th percent of the face amount per year, regardless of the number of illnesses the insured person has in his/her lifetime, until it vanishes at age 100. Provisions for continuity of coverage of insured person(s)' dependent children is guaranteed.
The Deductible for Accidental Injuries is constant at 1/100th of one percent of the face amount, per accidental injury, regardless of when the injury occurs.
The Loss-Free Paid Premium Credit is, by definition, a Health Savings Account (HSA), which matures at compounded interest at the Insured Person(s) attained age of 60 years old. Alternatively, it is also a regular simple-interest savings plan if redeemed at any time before the insured person(s)' attained age of 60, with full non-taxable withdrawal privileges in either instance.
NOTE - Insured person(s) shall lose any of the foregoing benefits they have accrued if they ever submit or surrender their Freedom to Choose to any Government-run Health insurance scheme.
************************************************
THIS IS ESSENTIALY HOW HEALTH INSURANCE WAS PRIOR TO 1965, WHEN A LIBERAL CONGRESS "FUNDAMENTALY CHANGED" HEALTH INSURANCE WITH THE ENACTMENT OF MEDICARE AND MEDICAID, IN 1965, ( http://tpartyus2010.ning.com/profiles/blogs/once-upon-a-time-in-ame... ) REMOVING MILLIONS OF PREMIUM-PAYING CITIZENS FROM THE FREE MARKET. SO MUCH FOR "CHANGE". THIS WAS LBJ'S "GREAT SOCIETY"...WHICH ALSO PUNISHED THIS NATION WITH A NO-WIN STRATEGY IN VIET NAM. HISTORY REPEATING ITSELF.
*************************************************
READ A GOOD BOOK!
.
*****
" Hello there! Hoping you have enjoyed
   REAL CONSERVATIVES as much
   as I have enjoyed bringing it to you! "
   - Ray A @ REAL CONSERVATIVES
.SUPPORT
REAL CONSERVATIVES 
Order our book!
$ 9.95
INSTANT DOWNLOAD
TO ORDER
CLICK HERE:
http://www.lulu.com/shop/raymond-athens
/right-side-up/ebook/product-17358205.html
*****