NOTE:
This was excerpted from the book, RIGHT SIDE UP, and first appeared here in 2009
~~~~~~~~~~~
THE WOLF IS ON THE ROOF!
CONSERVATIVES NEED TO BUILD
A SOLID, PRINCIPLED, BRICK HOUSE AND
DRAW A LESSON FROM THREE LITTLE PIGS...

...BEFORE THE WOLF COMES ALONG
Back to Basics...
If any straggling traditional Conservatives had been asleep before, the loud thunder-crack that emanated from the pork-laden U.S. House of Representatives in the stealthy, dark stillness of a cold November Saturday night on the 7th, 2009-just 360 days before the dawning of a new day in America, ELECTION DAY, have not woken up yet, they are not asleep....they are dead.
With a giddiness akin to drunken glee, the Marxists in congress managed to vomit out a bill that, if it eventually becomes the Law of the Land, will proscribe a new Culture of Dependency, Death, and Corruption in America the likes of which have not been seen since the dark, evil days of the old Soviet empire: The Healthcare bill. OBAMACARE.
True to intransigent Marxist dogma, they finally came to their long anticipated, longed-for climax, and grabbed their Holy Grail, Socialized Medicine, clutching their tainted, tattered prize against the relentless storm of soaring National debt, record un-employment, a now politicized War on Terror, and gluttonous spending, all created by deadly serious adversaries of the Republic
...themselves.
The take-overs of major financial institutions, manufacturing, housing, and other vital segments of what was once a free market were but appetizers for them. Now, before them they have their main course, their feast. Riding a contrived wave of seditious, anti-war sentiment in 2006, they hijacked control of Congress and then immediately went about the work of destroying the integrity of the Mortgage Market with their pandering, self-indulgent loosening of sound underwriting practices, thereby laying the Foundation of Fear they needed to get the apathetic population to chase the illusion of "change", all the way to Pennsylvania Avenue.
They intentionally gnawed at the very foundations of Capitalism, eroding it with the acid-bath of Socialism, from within, cloaked in a mantel of trust that in fact, to them was just an expedient weapon that gave them the cover they needed while undermining the cornerstone of Liberty, the U.S. Constitution.
CONSERVATIVES, BE THEY REPUBLICAN, DEMOCRAT, OR INDEPENDENT WILL BE WISE TO HEED THE FABLED STORY OF THE THREE LITTLE PIGS, PRODUCED HEREIN IN ITS ENTIRETY, WITH PARTICULAR ATTENTION TO THE MORAL OF THE STORY:
"The foundation of the house must be rock-solid, or the wolf will pay you a dinner call, with YOU as the main course...because the favorite meat of the wolf is pork."
THE WOLF IS WATCHING, LURKING... THE WOLF IS ON THE ROOF!! BETTER GET YOUR FOUNDATIONAL CONSERVATIVE PRINCIPALS ( BRICKS) IN ORDER, AND START BUILDING..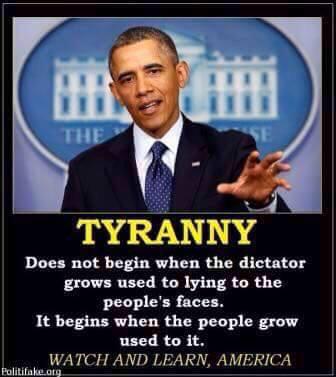 ~~~~~~~~~~~
SUPPORT
REAL CONSERVATIVES 
Order our book!
$ 9.95
FOR MEMBERS
INSTANT DOWNLOAD
TO ORDER
CLICK HERE:
http://www.lulu.com/shop/raymond-athens
/right-side-up/ebook/product-17358205.html
~~~~~~~~~~~~~~~~~